Idea 2019 Grad Show Website
In collaboration with another designer this website showcased talented designers in the Idea 2019 program at Capilano University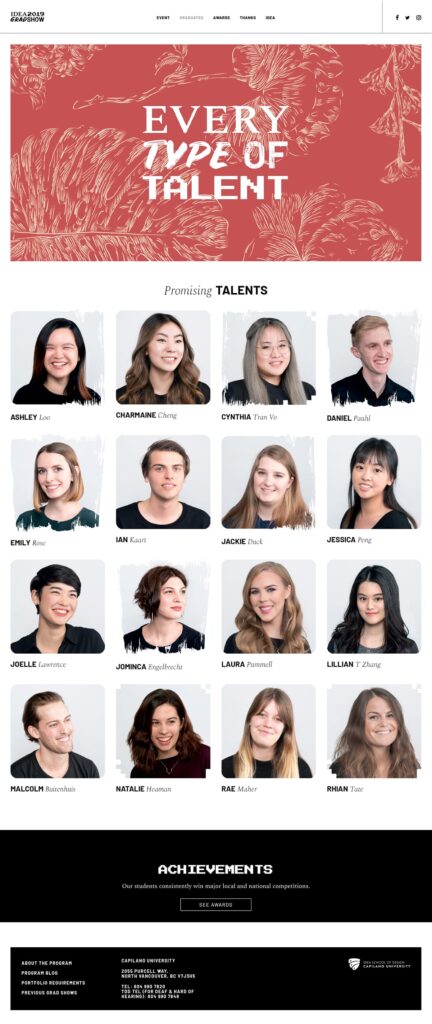 This website includes a filterable homepage, as well as individual portfolio pages for all of the students enrolled in the Idea program at Capilano University in 2019.
Let's work together on your next web project
We're small, but we're also fast and nimble. Need something fast? Budget is frugal? We might be the perfect fit for your next project.