A new website for the City of New Westminster's BridgetNet project that needed the experience simplified for the users and the client.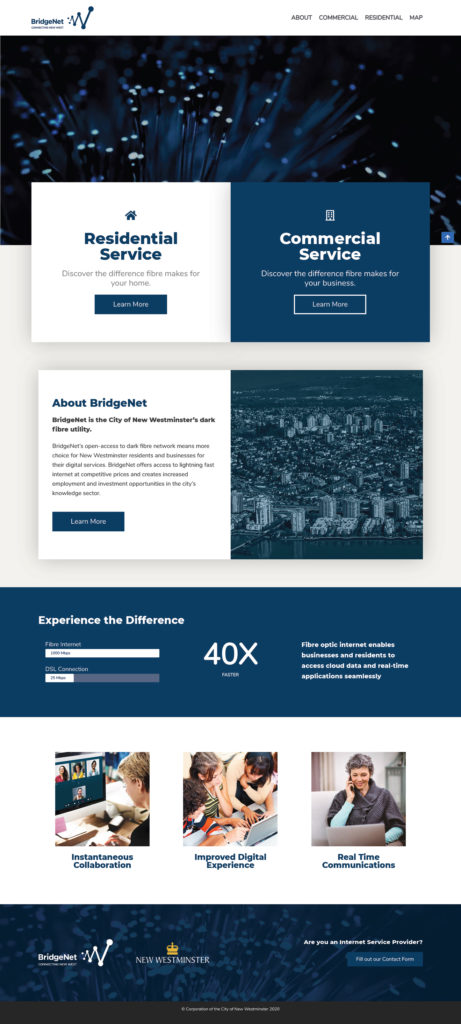 The original website for BridgeNet was over-complicated for the users and for the client to make updates to. So the City of New Westminster approached us wanting a simplified website that kept the general aesthetic of the existing site.
Since the website essentially only has two sets of audiences, we designed a homepage that quickly gave that choice to visitors coming to the site. Once they choose one of the two destinations, they get sent to pages specifically targeted to them.
Let's work together on your next web project
We're small, but we're also fast and nimble. Need something fast? Budget is frugal? We might be the perfect fit for your next project.